There was a time when buying underwear was simple, there were not many choices to choose from. The selection was exclusively based on two criteria – comfort and wearability. The first implies that the "family jewels" and everything that goes with them are safely and comfortably tucked away and that there is no tightness, blistering, and other nerve-wracking side effects. Under "wearable" is classified as everything that is hygienically correct (up to three days of wearing) and serves a purpose – to cover, hide and keep warm.
However, these simple times have changed, the choice of underwear today is greater, and therefore a group of men appeared who boldly dared to reject the classic white cotton model of men's underwear, the so-called "underpants" and afford somewhat more extravagant models that are available these days can be found in any laundry shop. One can even order personalized underwear, which you can find on this site.
So, let's explore the complicated world of men's underwear, and see what they consider important when shopping for them.
Styles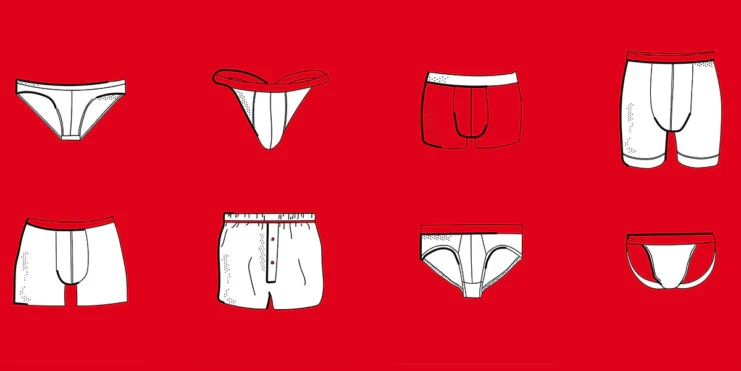 Let's make one thing clear at the beginning one of the important criteria for choosing underwear is according to body shape. Whether you will choose excellent briefs for men or adequate boxers, first of all, it depends on your body type and what you prefer to wear.
Slip briefs are preferred by men who find these models more practical to wear and emphasize their long legs and sculpted body. Boxer shorts are worn by the type of men who have larger thighs and want more coverage in that area. They are recommended as comfortable and ideal underwear for men who do various sports, such as cycling, running, yoga, etc.
Boxers, briefs or thongs, whatever you choose, also keep in mind that you should choose clothes according to their purpose and whether they fit you. When it comes to purpose, if you like the way tight boxers look on you, or if your girlfriend likes them, buy a few pieces that you will wear only for undressing. As tight underpants are bad for fertility (they slow down circulation, thus the mobility of sperm), it is best to buy a few pieces for "showing off", and for everyday use have comfortable, loose, and cotton underwear.
Fabrics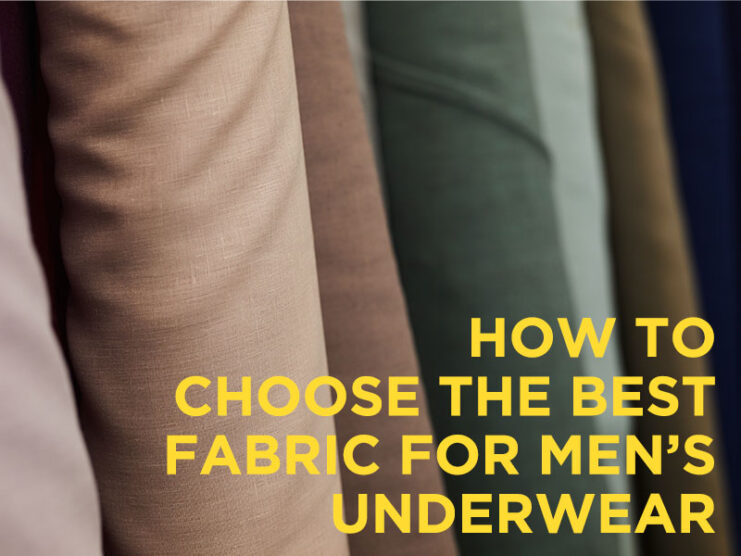 In addition to the structure of the body, one of the most important criteria for choosing adequate underwear for men is the material from which it is made. The material that performed best is certainly cotton with a little elastin so that the clothes are easily adaptable and pleasant to wear on all occasions.
Many say that cotton is the only material your underwear should be made of. A little elastin is not out of the question, but anything that contains more than 20 percent of synthetics is marked with one big NO, which warns of sterility, skin inflammation, rashes, cuts, and numerous infections.
Natural materials are a very important item when choosing high-quality laundry that will please everyone's skin type. This is of great importance for all those who have a problematic skin type that cannot tolerate synthetics and other artificial materials that will only cause skin irritation.
The reason why cotton is so pleasant to wear is that it does not retain sweat during exercise, does not cause allergies, and allows enough air to pass through, which allows the skin to breathe freely.
Apart from cotton, the most suitable materials to wear are silk, linen, and hemp, thanks to their durability and resistance to humidity and mold. They are excellent conductors of heat, allow air to pass through, and above all, they are extremely light to carry.
Brands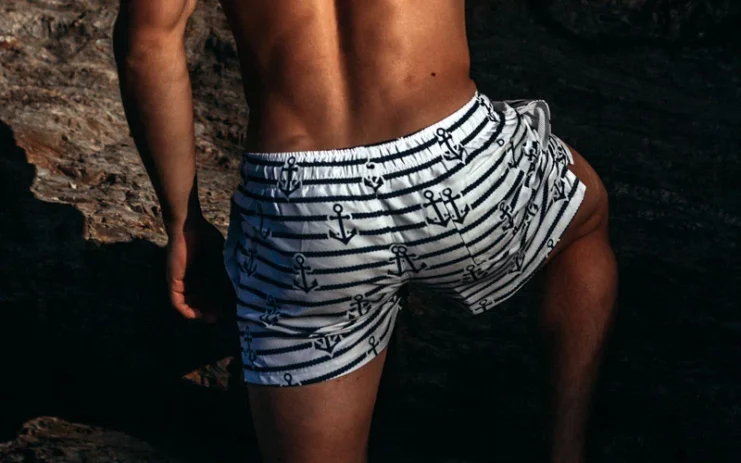 When choosing quality laundry, it is very important to find reputable manufacturers that exclusively use natural and quality materials in production. Many companies and firms on the market are engaged in the high-quality manufacturing of men's and women's underwear, pajamas, nightgowns, cotton shirts, etc.
If you choose the right brand that is known for first-class models that suit every type of male body, you will make things easier for yourself in the long run. First of all, you will save time in searching for ideal places where you can find adequate laundry for yourself.
Also, you will get used to certain materials, cuts, colors, and patterns that you will wear on a variety of occasions under pants, shorts, tracksuits, etc., and with which you will be very satisfied.
Color Is Also Important
Most of us love colored laundry, and really, there's something sexy about that pattern on our skin. You should know, however, that washing clothes at 90 degrees has the greatest hygienic effect, and at that temperature, only white clothes are washed. So, the logic is clear – colorful is beautiful, but white is healthy.
Buying the Right Size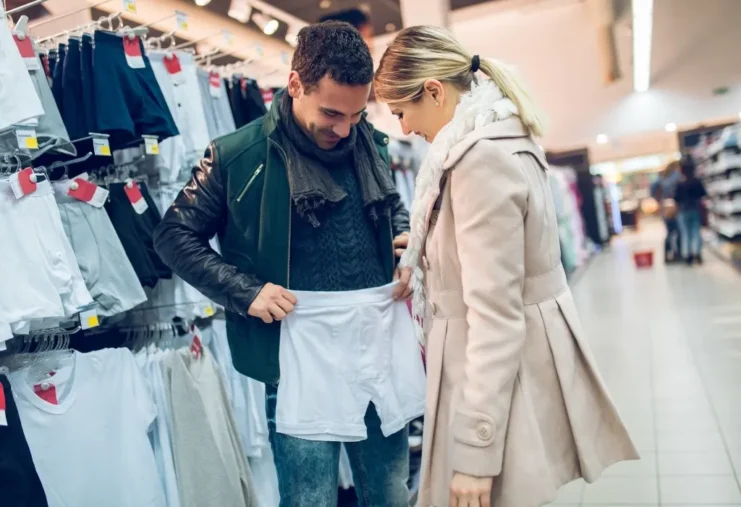 Another important rule, which many consider the golden rule when it comes to choosing underwear, is choosing the right size. If you choose an adequate type of underwear that fits you best, you won't have to worry about the uncomfortable and unpleasant feeling that men's boxers, briefs, or any other models can create.
If, on the other hand, you miss an adequate size, you can say goodbye to comfort and a pleasant feeling. Very often, underwear that is tight and cuts into the skin can cause various unwanted reactions, such as skin irritations, redness, allergies, rashes, pimples, etc.
The most important criterion of all is that you like a particular model of underwear and that you feel pleasant and comfortable in it. Without it, every other criterion is in vain, whether it is about different materials, models, designs, sizes, and the like.
If you find an adequate manufacturer, model, and materials that suit you best, you don't have to search and think any further. Each choice is an individual matter that solely depends on your personal style, taste, and affinity!