Looking sharp is important and part of that means having an up-to-date, stylish, and fitting haircut style. We looked long and hard and believe these to be some solid options for Dudes looking to get a haircut and keep up with the style Jones.
Keep in mind, these are arranged in no particular order, they are all unique and all suitable to a different face structure, style, preference, etc. So, use these hair style cuts as examples, play around with different options and see what makes you both feel and look, you're absolutely best. Cheers, Gents.
10. The Slick Comb Over (Conservative) Haircut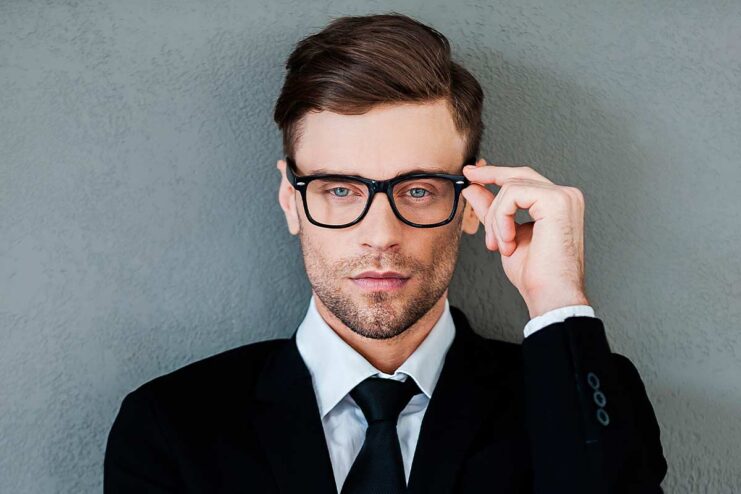 Pete Campbell and Don Draper, from the hit, show Mad Men is a perfect example of the slick combover hairstyle. It's a mixture of professional luxury that will make any chap an instant Gentleman. This look is classic and timeless suitable for any occasion, workplace, etc.
Although it may be true that this style does not suit everyone, it can be worked and manipulated slightly to accommodate a wide array of face shapes and sizes. To pull this look off you need some length to your hair, enough to slick it over from top to side, as well as some great hair product to keep the hair both shiny and in place. Here is a wide selection of applicable products.
9. The Side Crop with a Peak Hairstyle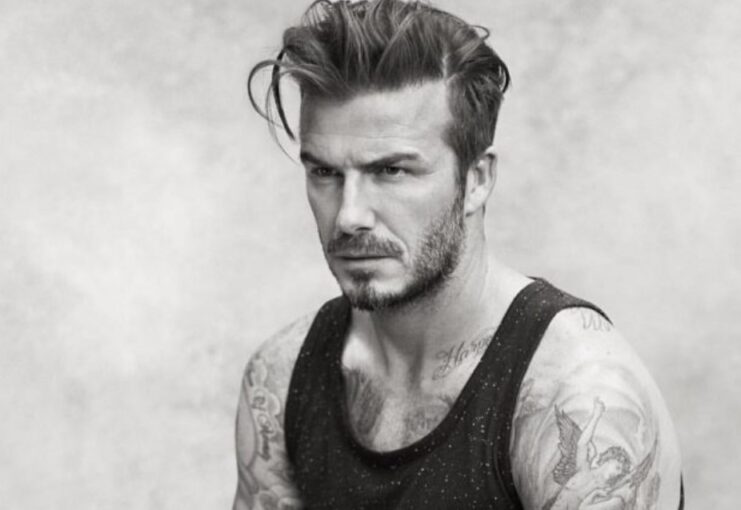 The Side Crop has made quite the comeback in 2012, as you've likely noticed walking around town. This haircut is achieved by cutting the sides extremely short and keeping the top longer and styled up and sideways, as the name and photo imply.
That said, keep in mind that this haircut is not for everyone, if you have a receding hairline you may want to opt for something else, as this will be extra revealing. To find out everything you need to know about this topic check the article about receding hairline by Felix.
This hairstyle is also a little more daring and 'extreme' so make sure you're sensible of what your workplace is accommodating of. If you like it and you want it, here's what you need to ask for – Bring this photo in with you! You'll find more photos on Dudepins.
8. The Bed Head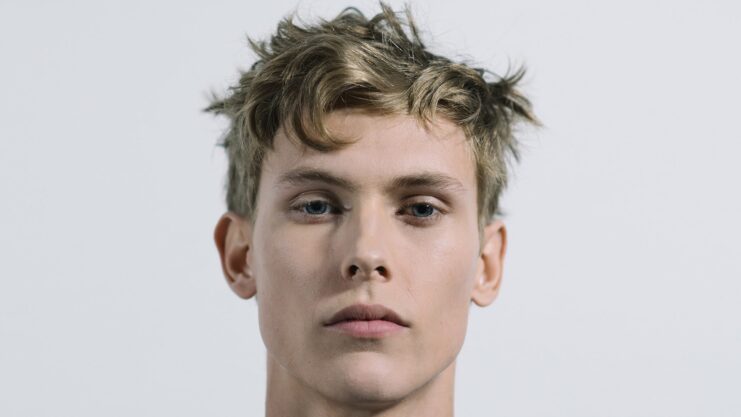 Who knew that getting out of bed and keeping your hair looking just as it did could actually be stylish… well, it's a certainty in 2012 and 2013. This look suits almost any type of face but does require longer hair to gel down and around.
To achieve this hairstyle, simply apply a gel, or paste, that dissolves well in water and mix it around your hair. Once your hair is in a favorable position, simply leave and you're ready to rock and roll with your bedtime hairstyle look. This look is certainly one of the best hairstyles for men.
7. Bringing back the Retro Look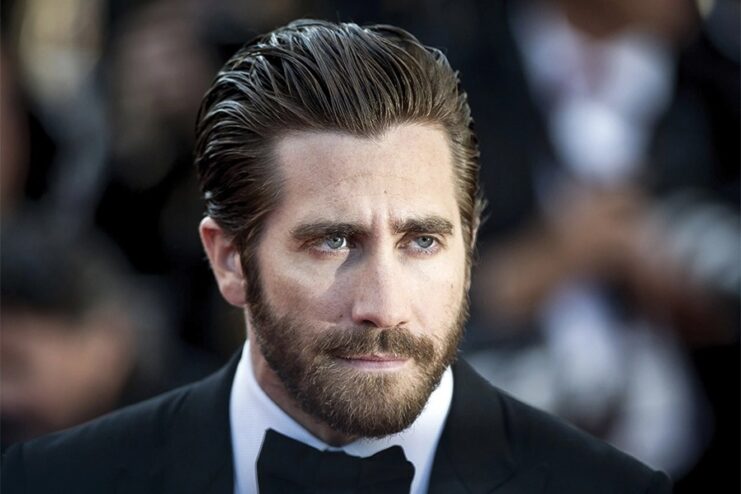 The Retro look is making a seriously strong comeback in 2013 and will likely be a hot look for Men in 2023 as well. This look works great for Dudes looking to bring back the retro, rock n' roll era with some serious attitude and heavy and stylish-looking hair.
This haircut is achieved by stacking the top portion of the hair and slicking everything back, as opposed to the side like with the look above. If you're feeling extra brave, you can add some thick sideburns to this look to really help distinguish yourself from the crowd.
6. The Short & Spikey Mohawk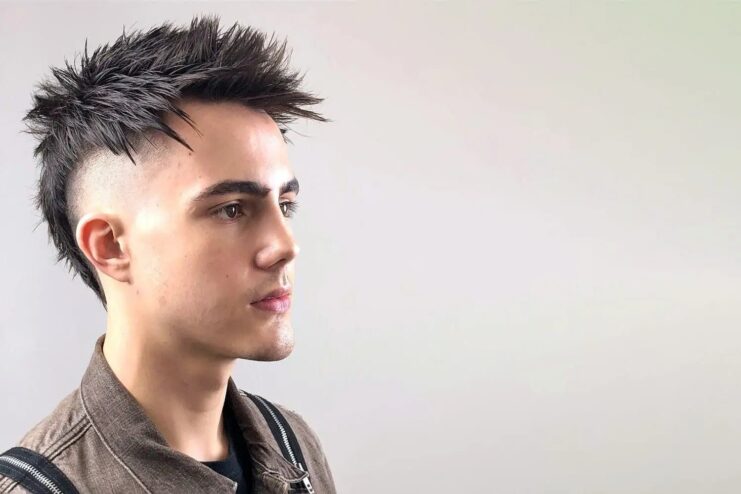 Although some would suggest that the spikey mohawk look first made popular by David Beckham is now an old trend, we would argue the opposite. This look, as popular as it may be, has made a serious comeback in 2012, likely because it's just a good all-around look that suits most men.
This style can be made to look edgy when required but also tamed and professional for specific circumstances and occasions. It's optional whether you choose to highlight the top portions of the hair, as seen above, or whether you keep the hair a solid color, this depends on your personal preference and on the setting, age, etc.
Need a break? Check out – The Site to Discover, Share & Buy Everything That's Manly
5. The Buzz Cut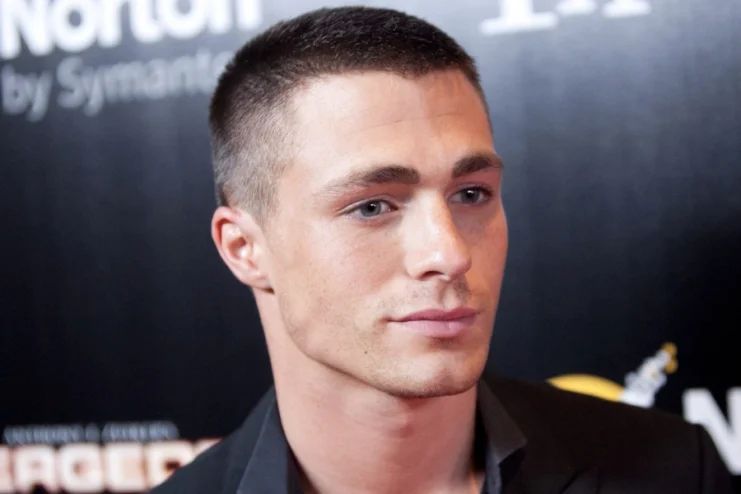 Always a classic, the buzz cut is a great all-around look for Men. The Buzz style is clean, and professional and can easily be paired with a wide arrangement of style options. This cut tends to be a popular feature in the summer months but is seen year-round.
Getting this look is pretty simple, it's really just a shortcut all around with, ideally, short sideburns to suit the overall look better. We tend to like this look because after all, what's easier than getting out of bed and looking fantastic without doing anything to your hair?
4. Chin Length and Layered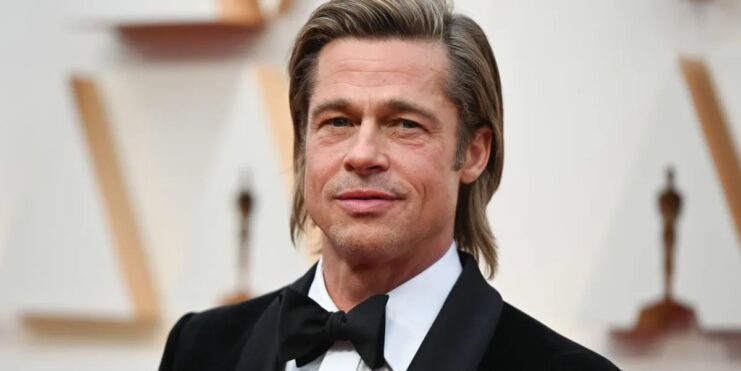 Made popular by stars such as David Spade and Ashton Kutcher, the chin-length layered haircut style is a great look for Men with some length to their hair. The versatility of this hairstyle allows you to either wear it casually just hanging around, or slick it back, or down, for a more dressy and formal occasion.
Although not for everyone, this look is a great option for Dudes looking to bring in some flair and attitude to their hairdo. It's important you remember to avoid straggling hairs with this cut as they will just curl up and look odd.
3. Short and Simple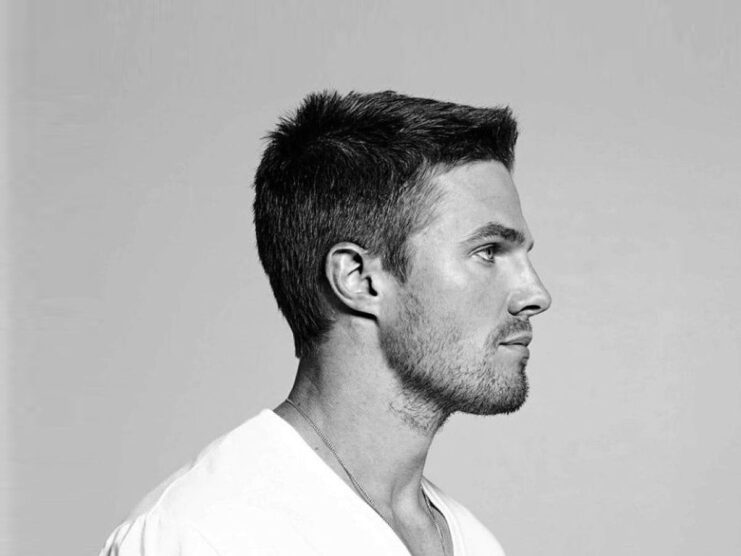 There's nothing wrong with being simple, especially if you can pull it off. This classic cut looks just as it sounds, 'short and simple', but is just as timeless and classic as any of the others above.
This cut made a comeback in 2012 and I likely to be one of the most popular cuts for men in 2013 also. Another bonus of this style is its ease of use..i.e. minimal morning readiness required; which is always a bonus.
2. Short waves & curls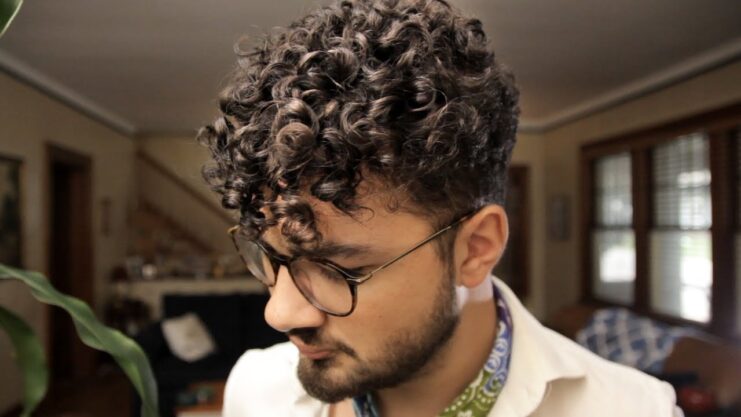 This hairstyle has become increasingly popular in the last year and will likely stick around for some time. Not only is it natural, easy, and relaxed, but it carries a certain attitude with it that speaks volumes.
Although nice, this cut is usually for those who naturally have curly hair, we wouldn't suggest trying to force curls, it doesn't usually work out well.
1. The Undercut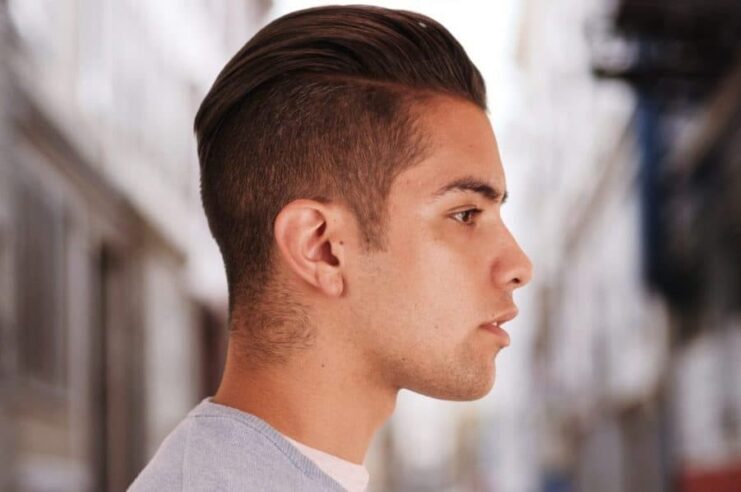 The most popular undercut hairstyle is the high and tight cut. This style is perfect if you want a clean, modern look. The high and tight cut is also a great option if you have curly hair because it will help to tame those frizzies.
If you're looking for something a little more traditional, consider the classic side-parting undercut. This style is timeless and can be worn any time of year. You can also try out different textures with this haircut by adding some textured layers or wavy cuts.
If you're feeling adventurous, try out the razor fade undercut. This style is perfect if you want to create a more dramatic look. To get this look, start by cutting your hair short on the sides and then fading it towards the top of your head. You can also add some highlights or mix in some color to make your hair stand out even more!
Conclusion
A good haircut for men can make a huge difference in how you look and feel. There are so many different hairstyles that can work for men, and it can be hard to decide which one to go for.
In this article, we have compiled some of the best men's haircut styles, and we hope that our list will help you find the perfect style for your face and personality. If you don't see a style that suits you, don't be afraid to try out new looks – there is no harm in taking risks when it comes to looking great!