Braiding your own hair can be both fun and rewarding, but it can also be a challenge. Luckily, there are plenty of tools available to make the process much easier. In this article, we will introduce you to the 20 best tools for braiding your own hair in 2023, along with some hairstyling ideas to help you achieve the perfect look.
With these tools in your arsenal, you'll be able to create stunning braids with ease.
Factors You Should Consider When Choosing the Right Braiding Tool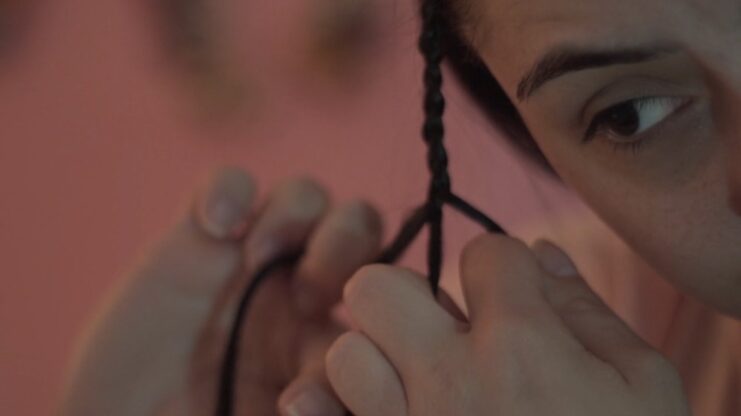 When shopping for hair braiding tools, it's essential to consider the following factors:
1. Hair Type
Consider your hair type when choosing tools for braiding. For example, if you have thick, coarse hair, you'll need sturdy clips and strong elastic bands to hold your hair securely. On the other hand, if you have fine or fragile hair, opt for gentle, snag-free hair ties and bands.
2. Skill Level
Your skill level should also influence your choice of tools. If you're a beginner, you may want to start with basic tools like a wide-tooth comb, rat-tail comb, and hair clips. As you become more advanced, you can invest in more specialized tools like a loop hair braiding tool or a braiding stand.
3. Budget
Set a budget for your hair braiding tools and stick to it. While it's essential to invest in high-quality tools that will last, you don't need to break the bank. Look for affordable options that still offer the features and durability you need.
4. Versatility
Choose tools that can be used for a variety of braiding styles, so you can experiment with different looks. For example, a loop hair braiding tool can be used to create various types of braids, giving you more styling options.
To ensure your braids remain healthy and well-maintained, it's crucial to keep your hair moisturized using the right products, as discussed in our guide on finding the ideal hair moisturizer specifically designed for dreadlocks.
Braid Hairstyle Ideas: Get Inspired by These Stunning Looks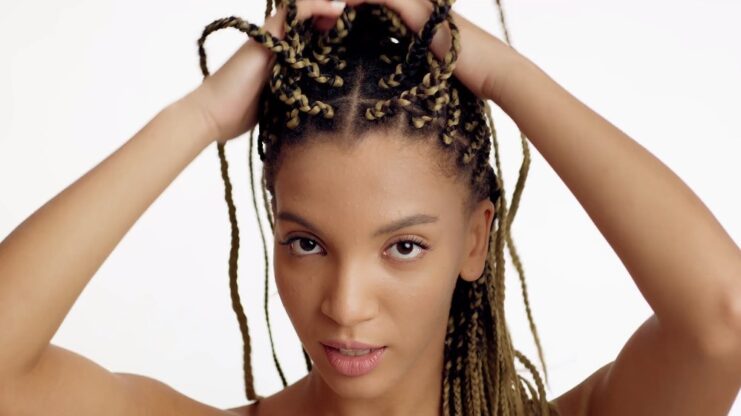 Now that you have the essential tools for braiding your hair, it's time to get inspired by some beautiful braid hairstyle ideas. Here are a few to get you started:
Classic French Braid: The French braid is a timeless classic that works for almost any occasion. Starting at the top of your head, divide your hair into three sections and begin braiding, incorporating more hair into each section as you go.
Dutch Braid: Also known as the "reverse French braid," the Dutch braid creates a more pronounced, 3D effect. Instead of crossing the sections over each other, as in a French braid, you'll cross them under, making the braid stand out.
Fishtail Braid: The fishtail braid is an elegant, intricate style that looks stunning on long hair. Instead of using three sections like traditional braids, you'll use only two, crossing small pieces of hair from one section to the other.
Waterfall Braid: The waterfall braid is a romantic, half-up style that leaves your hair flowing freely. It's perfect for special occasions or as a casual, everyday look.
Box Braids: Box braids are a popular protective style for those with natural hair. They're created by sectioning the hair into small, evenly-sized boxes and then braiding each section with extensions for added length and thickness.
Conclusion
In conclusion, having the right tools and a bit of inspiration can make braiding your own hair a breeze. From wide-tooth combs to hair extensions and braiding machines, there's a tool for every need and skill level.
Remember to consider factors like your hair type, skill level, budget, and versatility when choosing the perfect tools. Once you have your tools in hand, experiment with different braid styles like French braids, Dutch braids, and fishtail braids to create stunning, unique hairstyles that are sure to impress. Happy braiding!