Western home decor is a testament to the spirit of the untamed frontier – a harmonious blend of the wild west and refined aesthetics. This style celebrates the beauty of open spaces, the rugged charm of untouched landscapes, and a seamless marriage of rustic and sophisticated elements.
In the universe of Western decor, natural materials reign supreme, with leather furniture standing tall as its crown jewel. Through this guide, we aim to explore the depths of charm and elegance that leather imparts to Western-inspired interiors, setting the tone for a home that is as inviting as it is timeless.
The Allure of Leather Furniture
There's an undeniable romance attached to leather. Its rich texture, intricate patterns, and the sheer resilience make it an emblem of luxury and endurance. The mere scent of genuine leather can transport one to a world of old-world charm, cozy fire-lit rooms, and the embrace of comfort. Beyond its sensory delights, real skin furniture adds a layer of robust, classic aesthetics to any living space. Its beauty isn't static; it evolves.
With age, it acquires a patina, a soft sheen that develops due to the years of use, adding depth and character. Every crease, every mark tells a tale, making each piece not just a piece of furniture, but a chronicle of memories.
Choosing the Right Leather for Western Decor
Leather, though universally appealing, is a diverse material. For a decor style as distinctive as Western, the choice of leather plays a pivotal role in capturing the essence. Full-grain kind, with its untouched surface, showcases the natural imperfections and ruggedness desirable for Western homes. It's durable, breathes well, and develops a rich patina over time. Another option is top-grain leather, which is slightly more polished and offers a smoother finish.
When selecting pieces, considerations should also be given to its color and finish. Earthy tones, such as deep browns, burnt sienna, and terracotta, align well with the Western palette. A matte or slightly distressed finish further enhances the rustic vibe, making the leather pieces feel like they've been a part of the home for generations.
Rustic Color Palettes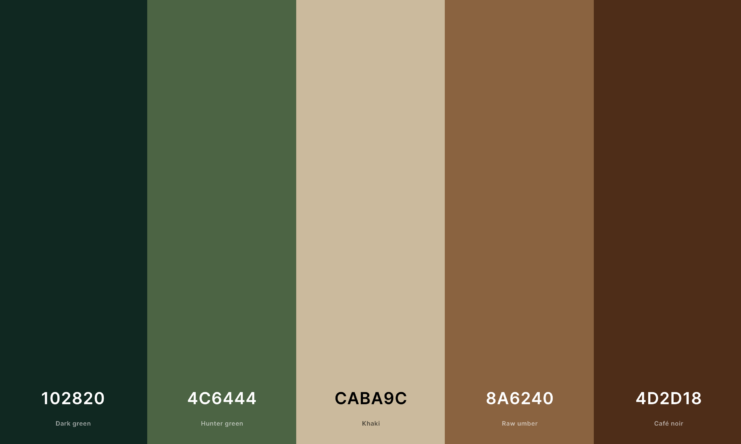 Central to Western decor is a color palette that draws inspiration directly from nature. Earthy hues dominate, creating an atmosphere that feels both grounded and warm.
Complementing leather furniture are shades of rich browns, reminiscent of worn cowboy boots, golden ochres like sun-baked clay, deep reds echoing desert sunsets, and muted greens and blues that mirror expansive prairies and skies. When paired with the natural shades of it, these colors work together to create a tapestry of harmony and balance, evoking a sense of serenity and nostalgia.
Embracing Natural Materials
Western decor is as much about the tactile experience as it is about the visual. The rough texture of a wooden table, the cold touch of a wrought iron lamp, or the smooth grain of a leather sofa—all contribute to the multisensory experience of a Western-styled home. Natural wood, in its various forms from polished mahogany to reclaimed barn wood, is a staple.
Stone, be it in the form of granite countertops or slate wall hangings, adds depth and ruggedness. Iron elements, whether they're intricate wrought iron chandeliers or simplistic curtain rods, bring in an industrial yet timeless feel. Each material, when juxtaposed with it, builds layers of authenticity and charm.
Furniture Selection for Western Decor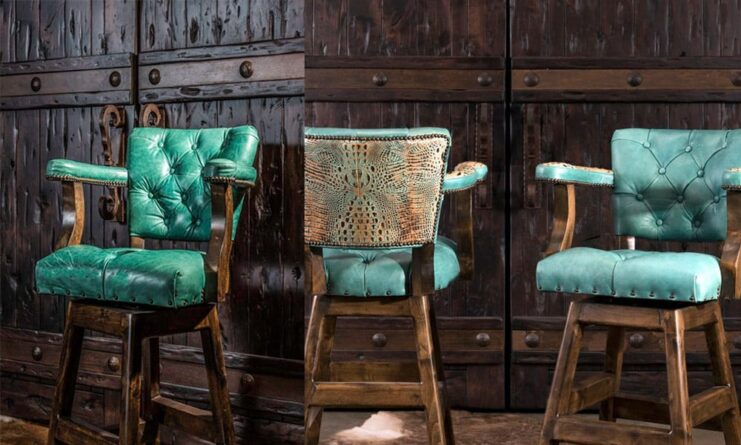 When choosing leather furniture for a Western-themed space, think of pieces that marry functionality with aesthetics. Sofas, with their expansive surfaces, showcase the beauty of leather in all its glory. Opt for ones with nailhead trims or wooden accents for added character. These armchairs or recliners can be both a cozy reading nook and a statement piece.
Ottomans, apart from being versatile, offer a softer touch amidst other rugged elements. Leather bar stools, with their rich texture and classic design, seamlessly infuse a touch of Western elegance into any kitchen or dining space, marrying function with timeless rustic charm. When positioning your furniture, ensure there's a harmonious dialogue between each piece, with leather acting as the unifying element.
Accessorizing with Western Flair
The magic often lies in the details. A cowhide rug, thrown casually in front of a leather sofa, can instantly elevate the room's aesthetics. Antler decor, whether real or crafted, brings a hint of the wild indoors. Leather-bound books, stacked or arranged on coffee tables, not only invite intellectual pursuits but also add to the decor's tactile experience. Think of wall art that captures the spirit of the west—landscapes, cowboy portraits, or even abstract pieces in earthy tones.
Creating a Cozy Atmosphere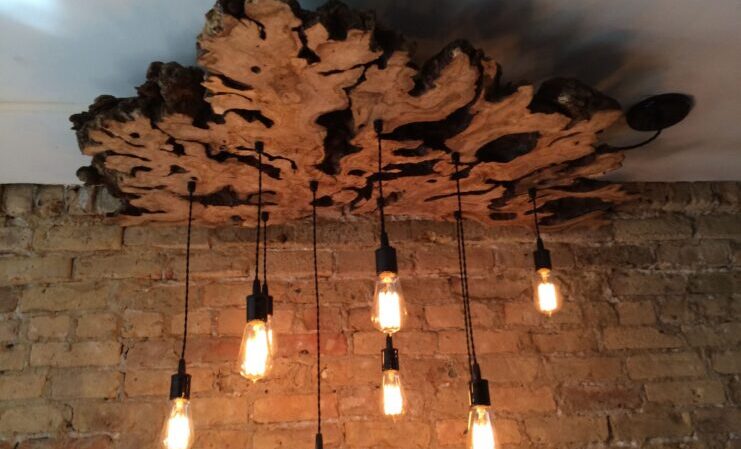 Lighting plays a pivotal role in setting the ambiance. Rustic chandeliers, preferably in materials like wood or iron, cast a warm, diffuse glow. Table lamps with leather or parchment shades complement this furniture perfectly. Textiles, too, play a significant role. Woven blankets, either draped over sofas or stored in wooden crates, kilim rugs with their rich patterns, and even leather or suede cushions—all contribute to making the space inviting.
Mixing Rustic and Elegant Elements
The charm of Western decor lies in its duality. On one hand, there's the raw, unpolished rusticity, and on the other, an undercurrent of sophistication. Leather, with its rich texture and timeless appeal, bridges these two worlds. A sleek leather sofa can be juxtaposed against a rough, reclaimed wood wall. Ornate, polished armchairs can be paired with simple, rugged iron tables. The key is to strike a balance, ensuring neither element overshadows the other.
DIY Western Decor Projects
Personal touches breathe life into a space. Consider crafting leather coasters, which age beautifully over time. Custom wall art, using scraps, stencils, and paints, can be both a fun project and a statement piece. Repurposing old furniture, perhaps by adding leather upholstery or accents, can infuse a fresh lease of life into them.
Maintenance and Care of Leather Furniture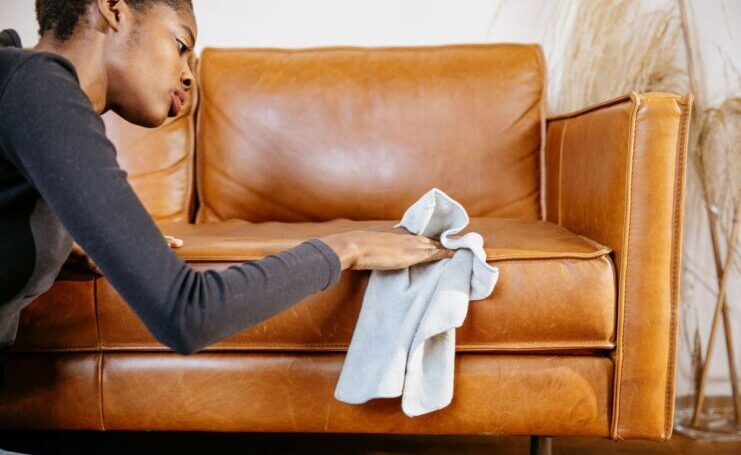 Leather, though durable, requires care to retain its beauty. Regular dusting, avoiding direct sunlight, and keeping it away from heat sources are basics. Invest in good quality leather cleaners and conditioners to ensure the material remains supple. For spills, blotting instead of wiping is the way to go. Periodic conditioning not only keeps the leather soft but also enhances its patina.
Conclusion and Inspiration
Rustic elegance with leather furniture in Western home decor is about celebrating nature, history, and craftsmanship. It's about curating a space that feels warm, genuine, and tells a story. As you embark on this journey of transforming your space, remember to let your instincts guide you, to mix and match, to experiment. Let every corner, every piece of furniture, every accessory be a reflection of your love for the timeless charm of the West.