Businesses engage with customer service almost daily, and the customer expects good service. Making every interaction between a worker and a customer personal is one method to enhance customer service. Getting employee name tags is a fantastic approach to boost customer service. Also, distinctive name badges for the person can help them stand out.
Every employee should wear a name badge that displays their name. These name badges have a significant effect on the workplace. Maintaining accountability for one's staff members' activities is also beneficial. To learn more about name badges, please visit this site. Customers can recognize the person if they are all wearing badges. Then, the customers can tell which employees are performing their duties competently.
How Name Badges Promote Customer Loyalty And Satisfaction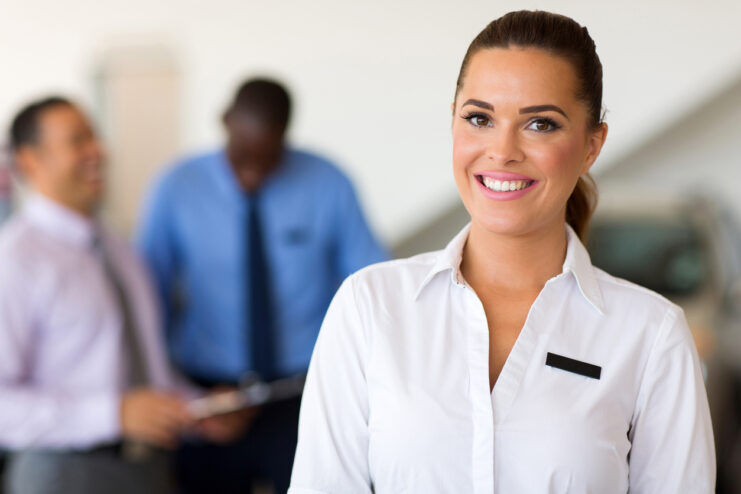 Name tags enhance customer trust in one's company and are not only something staff wear during their shift. Would one conduct business with a stranger? If not, one won't do business with someone whose name one doesn't know.
1. Boosts Awareness
Name badges are essential to increasing the visibility of one's brand since they act as walking billboards for the business. They serve as continual reminders of an organization's identity, making it simple for clients, customers, and stakeholders to recognize and connect with the brand.
Think of a retail establishment where staff members don personalized name badges with the firm emblem, color scheme, and name. Customers will interact with these staff frequently, exposing them to the brand and strengthening their perception of the business. Employees who wear their name badges during lunch breaks or commuting will significantly improve brand exposure. Additionally, this visibility is portrayed beyond the workplace.
2. Creates Personalization
Customization or personalization is an excellent method for increasing engagement among the consumers. They can able to recognize and build a connection with the staff easily by recognizing the badges that include job title, name of the employee, and logo.
Consider a hotel where each employee has a personalized name tag with their name, title, and photo. Because of this thoughtful touch, customers are more likely to address staff members by name, resulting in a cozier and friendlier ambiance. Additionally, it enables easier identification of staff members with particular duties, like housekeeping or concierge, enabling visitors to request assistance promptly.
3. Sophisticated Workplace Appearance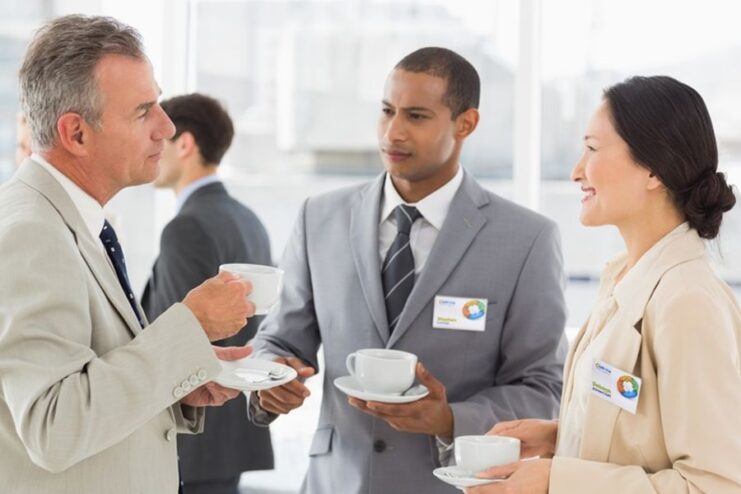 By establishing a consistent and uniform appearance among the staff members, name badges can improve the professional aspect of one's business. Maintaining a consistent visual style can increase consumer and client confidence in one's brand.
For instance, in a store, every staff has a personalized name badge with their name, title, and company logo. Customers are conveyed a strong, unified impression by this unique style, which also conveys dependability and professionalism. A company with the right presentation has higher chances of building consumers' trust, which has the capability to boost customer happiness and loyalty.
4. Enhances Company Awareness
Badges having the company logo and branding components serve to boost customer awareness of the business. To prevent customer upset, it's crucial to ensure the badges are well-designed and accurately represent one's business.
For example, a well-known clothing chain could utilize personalized name badges with its recognizable logo and color scheme. Customers who frequent different places would easily recognize and associate the name badges with the company, enhancing brand recognition and patronage.
5. Recognition Of The Brand At Different Events
Personalized name badges are also valuable at events and conferences, where new people are introduced and networking chances are present. Attendees can more easily recall one another thanks to badges, which serve as a discreet reminder of faces and names. One's brand's recognition among participants is further increased by having the logo on the name badge.
At a technology conference, corporate personnel donned personalized name badges with their names, positions, and brands on them. This makes the company's brand more visible in the cutthroat business environment and aids participants in remembering the people they've met.
6. Establishing A Welcoming Atmosphere For Customers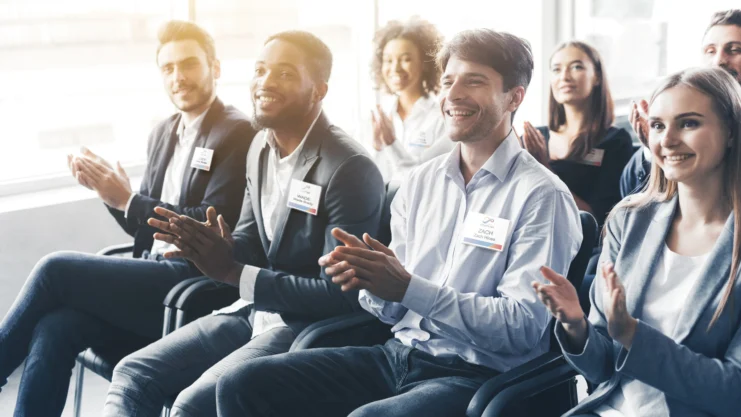 While badges have many advantages, such as marketing and team member identification, they are only one part of building a positive customer experience at a store. Maintaining a spotless environment, creating a friendly work environment with the employees, and being aware of the target audience are essential. Leveraging customers that prefer physical shopping experiences will help your store see a boost in traffic and sales.
The badges can be used with other crucial elements, such as well-trained employees, appealing store designs, and focused marketing initiatives, to build a full brand experience that draws and keeps customers, boosting the company's success.
7. Facilitate The Recognition Of Good Service
Getting lots of compliments from clients about a particularly excellent employee. Many customers are eager to draw notice to excellent personnel. Customers can readily recognize excellent employees if the company has employee name badges.
Receiving praise could be an additional motivator for the staff to offer excellent service. Everyone enjoys receiving praise when they do something, especially at work. The clients will find it simpler to identify particularly excellent personnel to management with name badges.
On the other hand, name tags for employees can aid in weeding out subpar workers or those who deliver poor service. The personnel will be held responsible for their behavior if they wear name tags, and customers will be able to report any improper behavior.
If name badges identify all the staff, it is significantly simpler for customers to alert management to a terrific thing or a problem because one can sort out the problematic personnel based solely on customer feedback, which can help enhance customer service.
Conclusion
Personalized badges are crucial for companies that want to strengthen client relationships, improve their brand's perception, and make a good impression. One may dramatically enhance the entire customer experience by following the above mentioned suggestions.
The name badges can also help small-scale shops and enterprises stand out in an increasingly competitive digital world when combined with other elements like a clean environment, a friendly ambiance, and tapping the target audience.