Kitchens are rooms for comfort and togetherness, as they are special spaces for enjoyment and gatherings where the family meets. And now, thanks to contemporary design innovations, the kitchen can be both beautiful and cozy, welcoming and functional and achieve a balance of texture and color that makes the heart of a house a refuge for a relaxing time.
The good news is that there are plenty of options to renovate your cooking space for both small and big budgets. For instance, if you have a small budget, you can opt for inexpensive changes to update your kitchen.
Or, if you have a little more money you can spend and want a bigger change, you can replace your old cabinets with new ones to revamp the look of your kitchen. No matter what you choose, you have plenty of alternatives that will transform your cooking space.
Here are some kitchen remodeling tips to make your renovation process as smooth as possible.
Plan ahead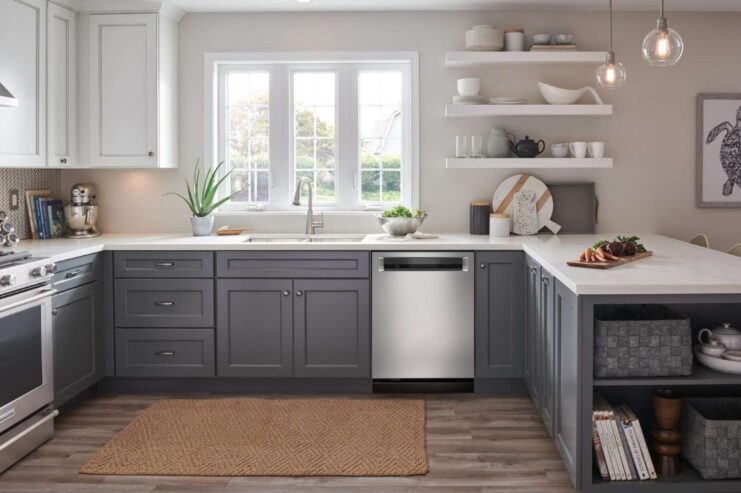 The most important part you can't skip in a kitchen remodeling is planning, as this is an imperative step needed for all the processes from later on. This is why you should ask yourself questions like: "How much can I spend?", "What are my goals?" or "How do I wish my kitchen to look?".
Planning is essential to get everything you want and stay on budget, so take your time to think it through.
Because each family is unique and has its own must-haves, planning is a personal choice that each person must consider individually. So, you can start by determining what you can achieve within your budget and the best ways to outline your ideal cooking space.
Cut off wasted steps
As you prepare a new kitchen, you also need to make it more effective. For instance, you can organize your cabinets to store the necessary food for breakfast near the table where you eat. Also, you can keep plastic wrap, containers and foil near a work surface to help you wrap leftovers.
You can also locate flatware and dishware near the dishwasher to make the unloading process easier. If you make your kitchen more efficient, you will have a more pleasant time and save lots of time.
Consider kitchen technology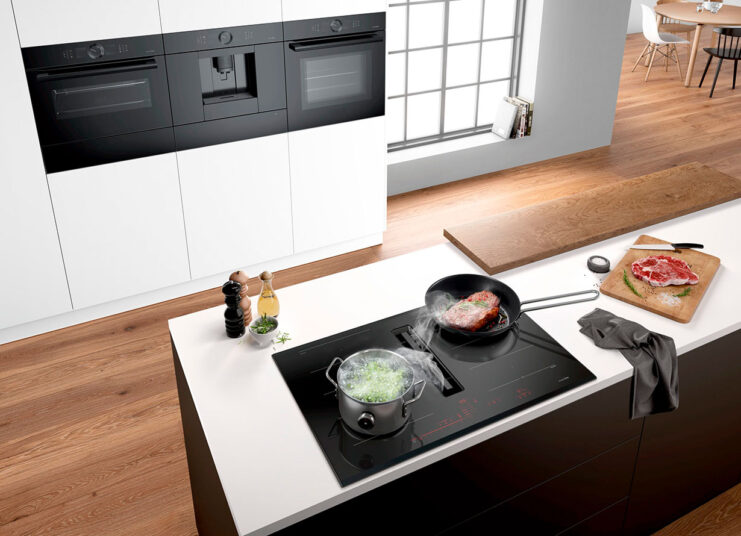 If you are remodeling your kitchen, it is also important to consider new gadgets to make your cooking time easier. There are plenty of options from where you can choose something, like installing smart taps that will help reduce the amount of water used and save overall costs.
Also, you can opt for smart lighting or a console, which will help you in your cooking space. If you remodel a kitchen, you should make it as convenient as possible, and kitchen technology can help you in this matter.
Opt for more counter space
Counter space is very important in a kitchen, especially for those who cook frequently. Also, it is important to remember the countertop height when remodeling your cooking space, and even opt for two countertop heights if possible.
A smaller counter space will also be suitable for children, as it will let them participate in preparing food and make your relationship stronger. Staggered countertops can also help if you use the kitchen island for both eating and cooking, as they can separate the dining area from the cooktop.
Buy new kitchen units
You can opt for modern kitchens to give your cooking space a different look. There are plenty of kitchen units on the market, so you will surely create a space that suits you the best with your favorite materials and colors.
You can opt for a vibrant color if you want to make a bold movement. If not, you can always go for something classic, as it will never go out of style.
Make a small room look larger
If you have a small kitchen, don't worry, as you can opt for some tips to ensure you make your room feel larger. A dark color scheme will shrink the small space and make it look even smaller.
This is why you must opt for soft shades that will visually expand the room. For example, pastels are a good alternative, as soothing blues and delicate yellows can lighten a tight space.
Choose a focal point
In a kitchen, you should have only one focal point; otherwise, your kitchen might look like a mess and be overwhelming. So, it is important to pick a focal point that will complement the area with eye-pleasing and more organized details.
A backsplash will help in this matter, as it will give you the perfect focal point, and they also come in beautiful models. But keep the remaining surfaces simple for a more cohesive look.
Think sustainably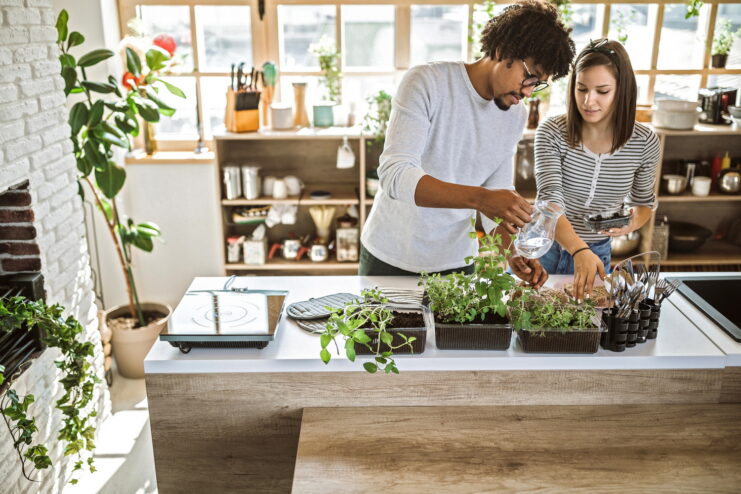 You surely want to have a kitchen that you will enjoy for plenty of years to come, and this factor can happen if you make your kitchen more sustainable. This can be done by using energy-efficient appliances, buying long-lasting cookware and choosing to recycle materials like cardboard and plastic.
You can also place in a kitchen cabinet all your reusable containers, like paper and bags. It would also help to look into eco-friendly paints and avoid opting for plastic items in your cooking space.
Don't forget about lighting
Kitchen lighting is not such an important detail for many homeowners. Still, it should be a top design consideration, as the style and intensity of your fixtures will influence the atmosphere in your cooking space.
The most common alternative for the kitchen is overhead lighting, but you can go beyond this choice and hang pendants over countertops for a better ambience and task lighting.
Mix and match several finishes
Today, kitchens are not as sterile as they were some years ago. Instead, modern designs are in tune with nature and have many eco-friendly and organic materials. This means you can incorporate several finishes, including bamboo, wood, marble, linen and other natural materials.
So, you can mix and match to create a space with style, warmth and depth. Are you ready to remodel your kitchen?