The Great Depression of 1929 had a huge effect, not only on the economy but also on 1930s men's fashion. Fashion took a backseat during this decade due to the lack of financial stability. The lack of money showed up in their everyday fashion. People can no longer afford tailored clothing. This is the era when ready-to-wear clothing was introduced.
Before we dive deeper into 1930s men's fashion, we must show you our review of the new cyberpunk fashion style!
As compared to the Roaring Twenties, the fashion sense during this decade showcased a more relaxed silhouette, less formal, and less extravagant clothing. Despite the economic hardships, many young, dapper men didn't let their personal style go away. In fact, this particular era brought on some of the most dramatic changes in men's fashion.
The 1930s was the era of men's classic clothing. Those who couldn't afford to dress elegantly observed the style choices of those who can afford to partake in the fashion world. Once they bounced back from the Great Depression, people became more inspired to express themselves through their clothing.
This gave rise to classic attire like tuxedos, full-cut trousers, and double-breasted suits, which are still popular in today's men's fashion.
If you're intrigued by 1930s men's fashion and you're looking to put together a 1930s-inspired ensemble for a themed event you'll be attending in the coming weeks, then we urge you to read on.
In this blog post, we'll give you a glimpse into 1930s men's fashion and teach you exactly how they dressed during this era.
Dress shirts and sweaters
Dress shirts in the 30s are actually very similar to what we have today. Clean, pressed, button-down shirts were a staple in 1930s men's fashion. The style was fashionable but less formal than the style that was favored during the last decade.
It was during this decade when polo shirts were introduced. Men wanted more comfortable pieces of clothing, and actually liked the idea of wearing a top made of soft fabric. While more casual than dress shirts, younger men find it appealing. The polo shirt quickly rose into popularity and they haven't left the fashion world since then.
Blue collar workers wore casual, simple pieces of clothing during their workdays. Most housewives would spend their free time knitting sweaters for their husbands. Eventually, sweaters were no longer seen as the clothing of the lower class.
By the mid-1930s, young men were seen wearing knitted double-breasted sweaters and it actually became a trendy piece. People saw it as a refined fashion element.
Pants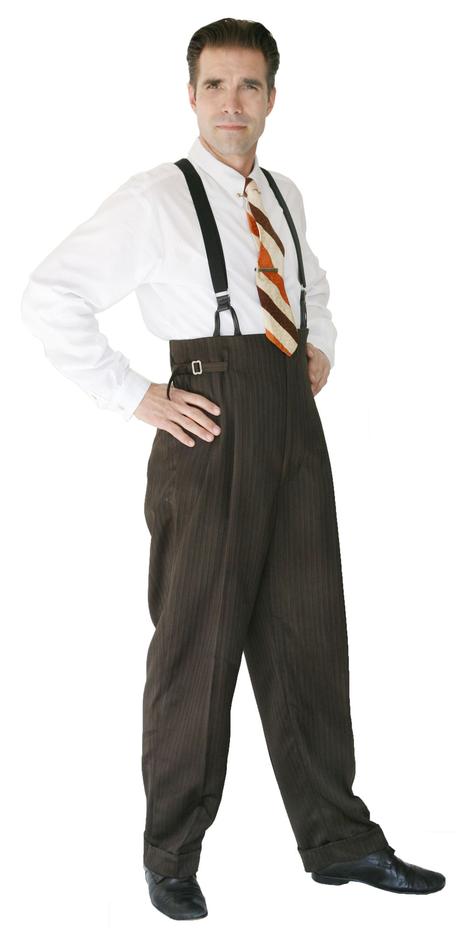 1930s trousers came in navy blue, brown, and gray. During this time, pants in dark colors were deemed more acceptable. Trousers in vibrant colors, however, were seen to be in bad taste. Later on, men wore patterned pants such as stripes, windowpane, tweed, check, and plaid. Patterned pants became acceptable for both casual and business wear.
During the Roaring Twenties, men wore wide leg trousers. In the 30s, however, men's trousers were wide at the hip and tapered down the legs. The pants were high-waisted to add to the illusion of having broad shoulders and a small waist. It was during the 30s when men started wearing full-cut trousers.
Suits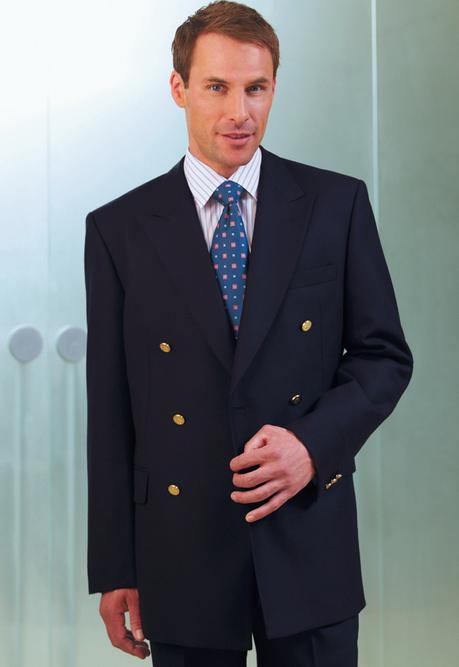 During this decade, the athletic body seen in boxers and superheroes like Captain America and Superman became the ideal men's shape. They realized that clothes are meant to enhance the male physique rather than hide the natural lines of the body.
Because of this, everything about the 1930s suit is wide – wide, elongated lapels and broad shoulder. This is done to create the illusion of a larger torso. A lot of men even wore shoulder pads to make their shoulders look broader than they really are. The waist, however, is pinched to create the illusion of a smaller waist.
During the early 30s, suits in solid colors were the norm. Later on, suits with distinctive patterns such as stripes, checks, and plaids became a hit.
While men of the 30s were known to be fashionable, many of them don't seem to be bothered by the idea of wearing mismatched suits and pants. In fact, a dark jacket over light-colored pants has been a trademark of 1930s men's fashion.
Several other suits came to the forefront in the latter parts of the decade. For instance, the double-breasted suit made its mark during this period. Thanks to its distinguishing characteristics, it quickly became everyone's favorite – from Hollywood elite to royalty. This is not surprising considering that this type of suit embodied both elegance and authority.
Hats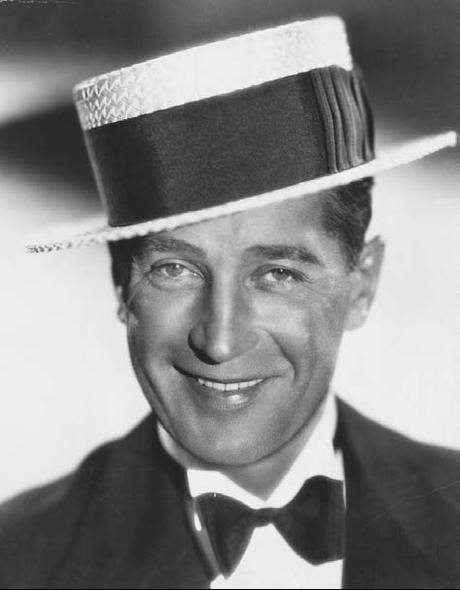 1930s ensemble wouldn't be complete without a hat. Boater, bowler, Homburg, Fedora, and walker are some of the most popular men's hats of the 30s.
The straw boater hat is one of those hats that were carried over from the 20s. This hat was worn during the summer as well as in sporting events. However, it diminished in popularity by the end of the decade. The Fedora is one of the most popular hats of the decade.
They are available in solid, dark colors and are often see in Hollywood movies, worn by gangsters and handsome detectives. Homburg is slightly more formal than the Fedora. This is the hat preferred by most gangsters.
Accessories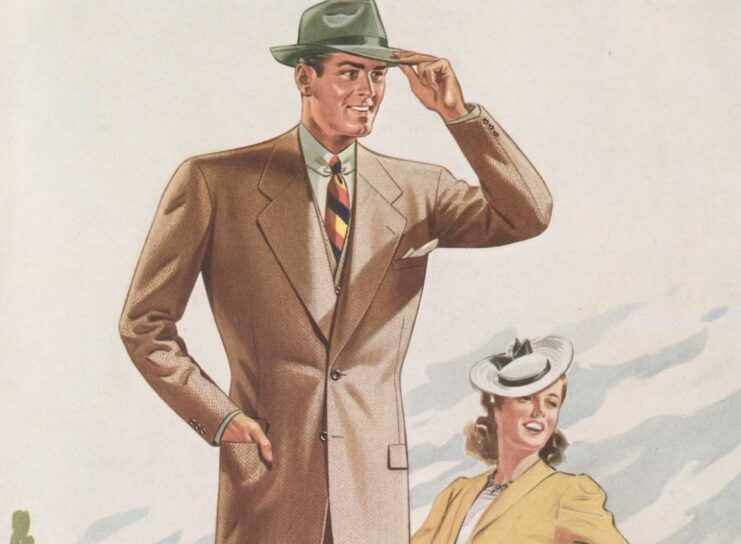 The 1930s was a wild and colorful time in men's neck ties. During this era, bow ties and scarf ties were no longer used. Men's neckwear was only limited to silk ties.
Silk ties came in a variety of colors and styles. Often, you'll find neck ties embellished with multiple colors of pin dots, large dots, check, plaids, and horizontal stripes. During the early years, blues, peach, yellow, and earthy greens were acceptable. During the later years, however, neck ties in vibrant colors were preferred.
Final thoughts
1930s men's fashion was extremely conservative during the early parts of the decade due to the great depression. Fortunately, they were able to recover, which led to less restricted ideas in men's fashion. In the later years of the decade, they welcomed a return to a more stable economy, which allowed more freedom of expression in men's fashion.