Here we will explore Virginia's best local cuisines.
Virginia is known for its culinary traditions, various cuisine options, and inviting dining establishments.
With restaurants serving everything from classic Southern fare, to authentic Vietnamese to innovative new dishes, there is a restaurant for every palette.
Let's jump right in!
Kabob Bazaar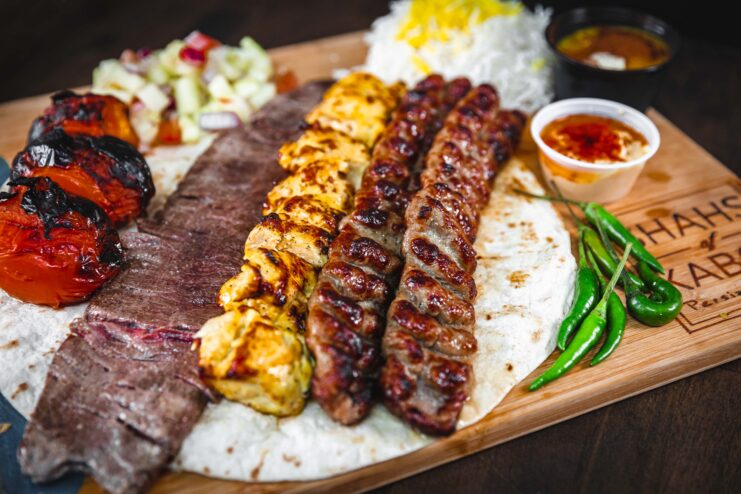 Kabob Bazaar in Arlington is an authentic Persian food restaurant with a welcoming ambiance and delicious meals. It's the perfect spot for food lovers looking for robust flavors with a varied menu that includes a selection of kebabs, wraps, and traditional dishes.
Kabob Bazaar is a well-loved restaurant that allows you to sample regional delicacies.
The Majestic Cafe
The Majestic Cafe in Alexandria combines history and top-notch cuisine. It provides a great eating experience with a diverse menu that includes American comfort food with a modern twist.
The Cafe is unique because it is housed in a beautifully restored historic building. This is a go-to place for locals and visitors alike to enjoy superb meals and a dash of nostalgia because of its warm and peaceful environment and attentive service.
Moseberths Fried Chicken
Moseberths Fried Chicken in Portsmouth is a cherished landmark known for its delectable fried chicken.
This family-owned restaurant has a legacy spanning decades and continues to serve crispy and tasty chicken that draws both residents and tourists in.
Moseberth's status as a must-visit location for visitors in search of a taste of traditional Southern comfort food has been cemented by the menu's simplicity yet deliciousness and the establishment's dedication to quality.
Thai Winchester Restaurant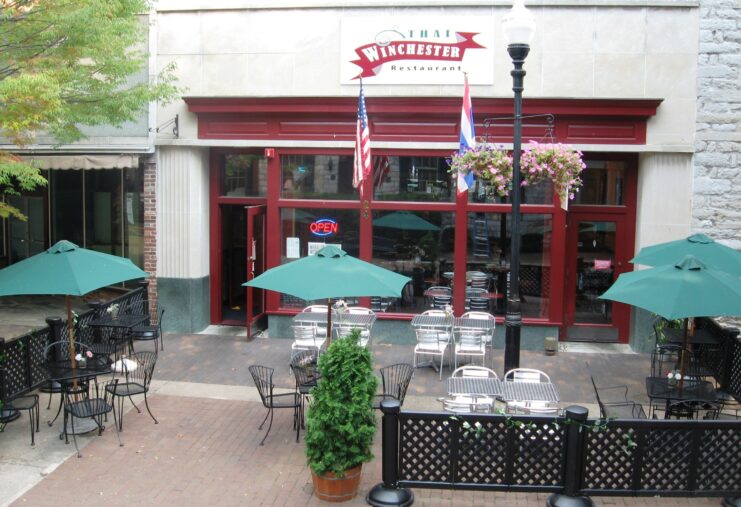 Thai Winchester Restaurant in Winchester offers an authentic taste of Thailand's culinary delights.
It's a popular spot for Thai cuisine lovers because of its authentic menu featuring dishes made with fresh ingredients and bold flavors. Thailand's rich and unique spices come to life at the Winchester, leaving customers satisfied and eager to return.
Viet Royale
Viet Royale in Bethlehem is a Vietnamese restaurant that serves traditional dishes perfectly prepared with the country's authentic spices and flavors.
Whether you're a fan of pho, banh mi, or other Vietnamese specialties, Viet Royale delivers a culinary journey worth exploring.
RedRocks Arlington
RedRock Arlington located in the Old Town district of Arlington Is a pizzeria with an open kitchen and Neapolitan-style pies, plus microbrews, wine, and cocktails.
The pizzeria is known for its hot wood-fired pizzas made with fresh, local ingredients. RedRock Arlington also serves a wide variety of craft beers on tap and has a full bar.
The Swiss Bakery and Pastry Shop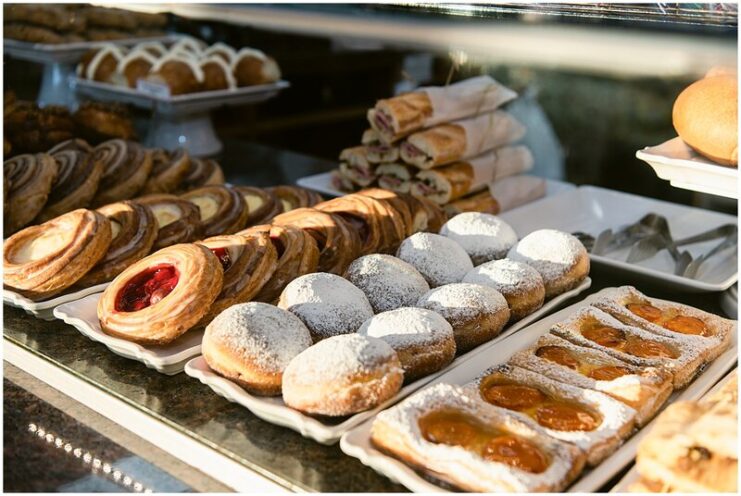 For lovers of baked delicacies, the Swiss Bakery and Pastry Shop in Springfield is heaven.
This bakery is a must-visit for people looking for high-quality sweets with a variety of delicious pastries, cakes, and delights inspired by Swiss cuisine.
Visitors can enjoy the rich flavors and expert craftsmanship of Swiss and European baking right in Virginia thanks to the bakery's comfortable setting and dedication to traditional recipes.
Island Creamery
Island Creamery in Chincoteague is a delightful ice cream parlor that offers a taste of homemade sweetness.
This creamery is a destination for ice cream enthusiasts because of its extensive menu featuring handcrafted ice cream and local favorite flavors.
Thanks to Island Creamery's location, customers can make the most of their beach outing by grabbing a scoop and cooling off on the sand. According to the readers' top 10 poll conducted by USA Today, Island Creamery is the "Best Ice Cream Shop in America" for 2023. Their three stores, Berlin, Salisbury, and their home store in Chincoteague, Virginia, which has been providing consumers with farm-fresh ice cream since 1975, are gaining national notice because to their cones.
After assuming ownership from his parents Bob and Nancy Conklin, Kelly Conklin now runs the business with his wife Robin. But the Conklin recipe is still a delectable concoction produced with products from nearby farmers and animals.
According to their website, "Inspiration for flavors come from the local fruit farmers and from the delicious sweets created in our kitchen." There are only a few ingredients on the list: cream, milk, plant extracts, and sugar.
The Taste Buds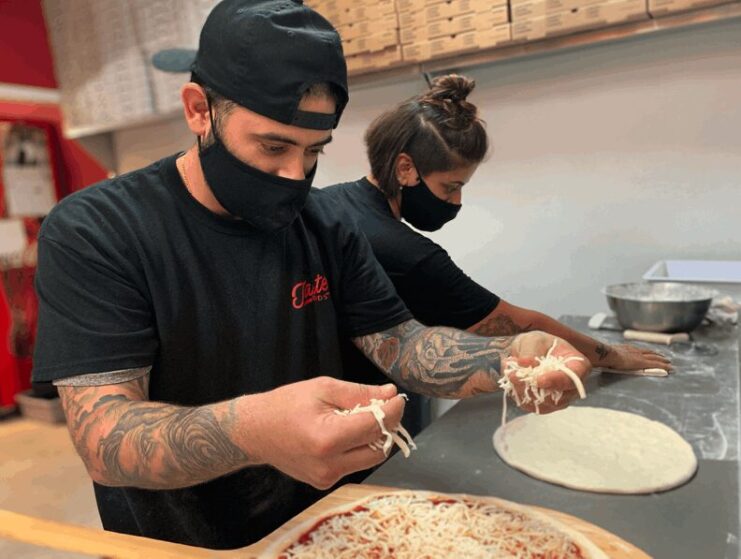 The Taste Buds restaurant in Clear Brook offers a culinary journey through diverse flavors.
This restaurant is a favorite among the more adventurous foodies. Their menu combines different cuisines and inventive Cannabinoid-infused dishes.
Customers can enjoy a variety of flavors and textures that tickle their taste buds, minds, and bodies with these CBD and THC dishes. For information on Virginia's cannabis establishments and dispensaries visit Veriheal.com.
The Inn at Little Washington
The Inn at Little Washington located in Washington is a luxury country inn and restaurant known for its fine dining.
The Inn's menu has been awarded three Michelin stars, meaning that it serves the epitome of excellence. The inn also has 18 rooms and suites, all of which are decorated in a luxurious style.
Burger Bar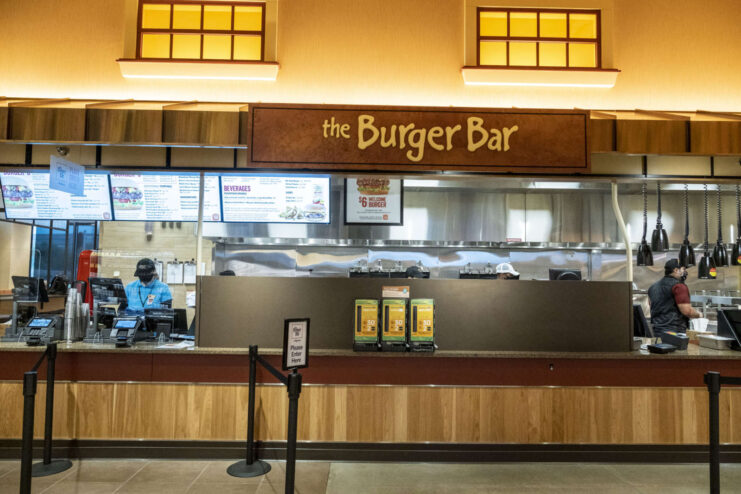 Burger Bar in Virginia and Tyson is a dream come true for burger lovers.
The restaurant's menu features gourmet burgers, toppings, and sides, while not losing the warm comfort food feel. Aside from burgers, you can order juicy hot dogs, delicious milkshakes, and other American fare.
Lakeview Restaurant
Lakeview Restaurant is a diner located in Fancy Gap, Virginia. It is known for its classic American diner food, such as burgers and fries.
The restaurant's large outdoor seating area, small-town vibe, and welcoming staff are what makes it a local favorite.