Consuming a well-balanced diet that includes adequate amounts of protein, carbohydrates, and fats can greatly enhance your performance in school and extracurricular activities. Difficulties may arise in providing a healthy diet for children who are selective eaters, have food sensitivities or allergies, or when packaged and processed foods are preferred over healthy, nutritious options. Parents have a lot on their plates, so to help alleviate some stress, here are lists of protein-packed food items you can pack for your kids' lunch boxes occasionally.
Duck Jerky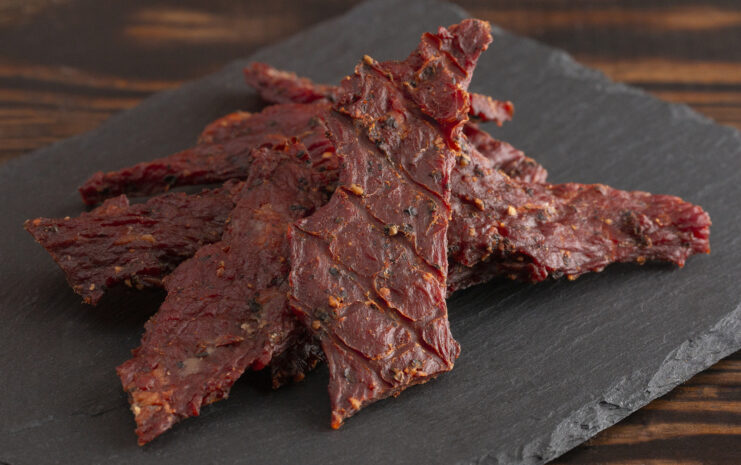 To make duck jerky you might need skinless, de-fatted goose or duck breast, water, kosher salt, Worcestershire sauce, garlic powder, dried thyme, cayenne, porcini powder, and brown sugar.
Cut duck breasts into 1/4-inch strips. Combine the remaining ingredients in a large bowl. Massage the pork in the marinade to evenly coat. Place everything in a sealable bag or container and refrigerate. Marinate for 24–72 hours to make the meat saltier but more delicious. To marinate the meat evenly, rub it in the bag.
Paper towel-dry the duck. Dehydrate the strips at 140°F or on a wire rack over a baking sheet. Set the rack in a Warm oven for 6–8 hours until the meat is dry but flexible. Store at room temperature for one month or in the fridge forever, and pack it into your kids' lunch box occasionally. If you are not into cooking or prepapring it at home, you can get duck jerky from reputed online stores, ready to eat.
Shredded Mexican Chicken
The ingredients you might need to make this protein-packed food item are Chili powder, paprika, chicken, cumin, onion powder, pepper, oregano, salt, oil, garlic powder, and chicken broth.
First, make the chicken taco seasoning. Then coat the chicken evenly with the seasoning and press it firmly onto the surface of the chicken. Sear both sides in a hot pan with a drizzle of oil. Add chicken broth to the skillet, cover it with a lid, and allow the chicken to cook until it reaches an internal temperature of 165 degrees.
Place the chicken back into the pan and mix the remaining broth seasoned during cooking. This enhances the flavor of the chicken throughout. Pack it with tacos and let your kid enjoy a delicious lunchtime.
Crispy Quinoa Patties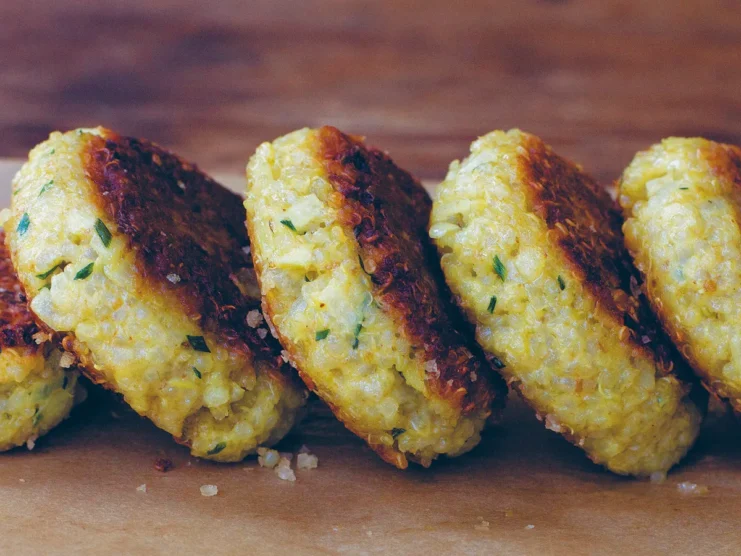 To prepare this tasty lunch box for your kids, you will require cooked quinoa, beaten eggs, salt, lemon pepper, chopped parsley, finely chopped small onion, grated fresh parmesan cheese, finely chopped garlic, gluten-free or regular whole grain breadcrumbs, finely chopped carrot, oil, and zucchini.
Mix the quinoa, salt, eggs, and lemon pepper in a large bowl. Stir in onion, cheese, parsley, and garlic into the mixture. Add the breadcrumbs and diced carrot and zucchini into the mixture. Allow the mixture to rest for a few minutes, enabling the crumbs to soak up some of the moisture.
You should now have a mixture that is easy to shape into thick patties. You want the mix to be wet so the patties don't taste dry. But when cooking, you want the blend to stay together. If necessary, add bread crumbs to your mixture to make it firmer. You may also moisten the mix by adding a few drops of water.
Heat the oil in a generously sized skillet or saucepan over medium-low heat. Once the oil is heated, add 4-6 patties to your skillet, ensuring they are evenly spaced. Cover the skillet and allow them to cook for 8-10 minutes or until their bottoms look deeply browned. Using a spatula, gently flip the patties and cook the other side for approximately 5 minutes or until it turns golden brown.
Take out the patties and let them cool. If necessary, add additional oil to the skillet between each batch. You can pack this dish in your kids' lunch box, with a pita, salad, or on a sandwich, and sliced avocados using hot sauce on top. Your kids will love to have this tasty dish during their lunch break.
Seed Bars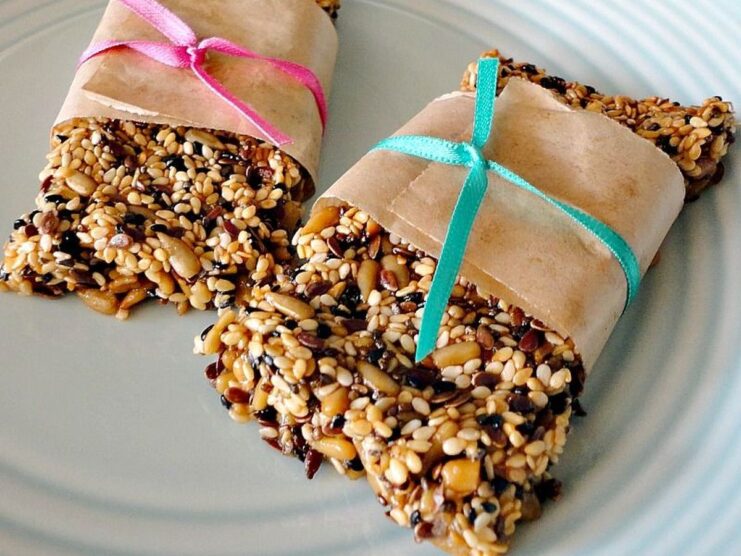 To prepare this tasty food item for your kids, you may need raw pumpkin seeds and sunflower seeds, flaked coconut (unsweetened), sesame seeds, chia seeds, flax seeds, salt, vanilla, and warmed honey or brown rice syrup.
To prepare this mouth-watering snack for lunch box, preheat the oven to 300 degrees Fahrenheit. Combine the seeds and salt in a medium-sized bowl. Combine the vanilla and warm honey, stirring until evenly mixed. Line a standard 8 x 8 baking pan with parchment paper, ensuring the paper covers the sides as well. Apply a light spray of oil.
To create a uniform and compacted surface, pour the seed mix into a pan that has been lightly greased and lined with parchment paper. Then, use a wet metal spatula to spread the mix into the corners and edges of the pan, pressing down firmly until the surface is smooth and uniform in depth.
To ensure proper baking, place the item on the middle rack of the oven. Check it after 25 minutes and rotate it if necessary before continuing to bake.  Remove them from the oven after 40-45 minutes for a chewy texture. For a crispy and crunchy texture, allow them to bake for the full 50-55 minutes. Note that ovens can vary in heating; make sure to remove them from the heat source when they attain a perfect golden color.
Take it out of the oven and let it cool down entirely. Placing it in the fridge would help it cool faster. Once the mixture has cooled down completely, remove the parchment paper from the pan, flip it over, and carefully peel off the parchment paper. Flip the mixture over and proceed to cut it into the desired shapes or bars. Store it at room temperature and occasionally pack it in your kids' lunch box to let them enjoy a healthy and mouth-watering lunchtime.
Final Words
Protein plays a crucial role in the growth and development of young children. Protein is essential for repairing and building bones, muscles, and organs. It also helps in strengthening a child's immune system. So, adding protein-packed food items to their lunch boxes can help your kids to grow healthy. Try giving the above-mentioned items to add variety to their lunch items and make their lunchtime full of healthy smiles.