At the time when you decide to promote your videos on the YouTube platform, you first need to familiarize yourself with the site parameters and the requirements that exist. After that, it is important to choose a quality mp4 video editor that will allow you to create successful videos for this platform. In today's world, there are a huge number of video editors that offer many features that make the editing process much easier.
Video editors often make it easy to create high-quality videos and allow you to add many interesting effects to your clip that make the video more exciting. At the moment, some programs allow you not only to crop and rotate the video but also to add sound effects, various transitions, scale, color correction, and much more. On the Internet you can find a large number of paid and also free software, it is important to remember that paid editors have many more functions and additional tools that significantly improve the quality of the finished video.
The choice of video editing software is a very responsible process that can affect the further success of your channel. However, we have taken care to save you from wasting time and effort and have prepared a list of the top five video editors for YouTube. To get acquainted with all the options and choose the most suitable one, read this article to the end.
Taken from: https://unsplash.com/photos/8-iudQ2otb8
Top 5 Video Editors for YouTube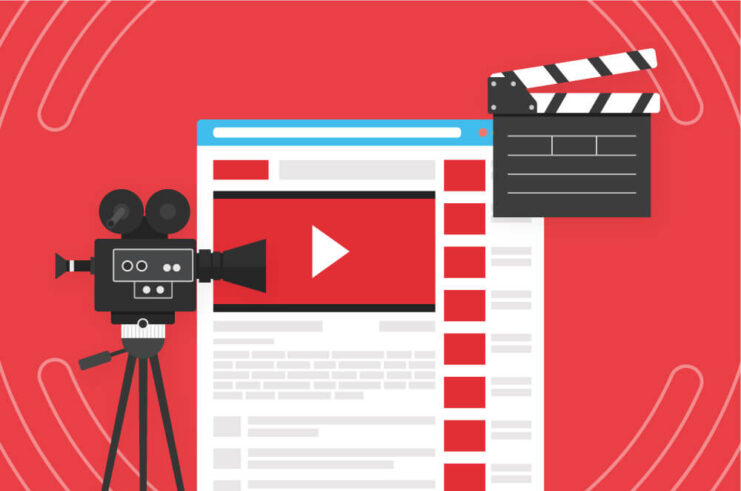 In case you decide to promote your YouTube channel, you need to pay due attention to choosing quality video editing software. We have collected the top 5 editors that will help you create captivating videos and attract a lot of viewers to watch your video content.
VideoPad Editor
This video editor is quite simple and easy to use and has many different features and tools for high-quality editing. VideoPad was developed specifically for Windows and even a beginner can easily understand the program. Here you can use the basket, which will store clips, a clear interface, effects, and many transitions.
This software provides the ability to edit 360-degree videos and use a variety of overlays, including music, graphics, and text. Thanks to VideoPad, you can create high-quality videos in formats from 480p to 4K and directly upload the video to the YouTube platform. Don't worry, you can also save the video to your computer either internally or externally.
iMovie
It is video editing software for iPad, Mac, or iPhone. This editor is one of the best options for novice YouTubers who want to create successful videos and be popular. It has an intuitive interface, easy drag-and-drop functionality, and quick access to all the tools to make your YouTube video even more exciting.
The interface displays only those tools and functions that you use and need. iMovie has only two video tracks and makes editing easy and fast. Using drag and drop, you can select the desired timeline, connect clips, or set frames in the desired sequence. It also has color correction tools and supports various file types.
Adobe Premiere Pro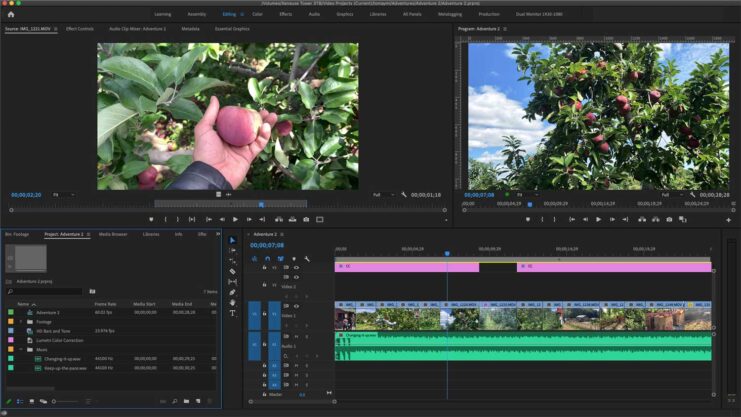 This editor is a professional video editing assistant that has all the necessary tools for editing YouTube videos and creating movies, clips, and short videos. It is a bit like the Clipchamp editor, where there are a huge number of features and a simple interface. Here you can do everything right on the screen and take advantage of all the features presented.
Adobe Premiere Pro has motion graphics and many other tools to help you create breathtaking videos for your YouTube channel. The software allows you to adjust all the parameters of the clip, including the length, scale, position, speed, and even the level of transparency. You can also easily add text accompaniment or music to the video. If you have a desire to do color correction, it's not a problem! This video editor allows you to change your video beyond recognition and improve its quality and success.
OpenShot
This video editor is quite different from the rest in that its interface is as simple and clear as possible. It only takes a few minutes to understand all the features and understand how to use the tools. Statistics show that even a small child or a person who has never used video editors before can edit video in OpenShot.
This software is ideal for novice users who are promoting their business on the YouTube platform. With the help of special tools, you can easily crop videos, cut unwanted frames, rotate, scale, and much more. Also, each user will be able to edit, remove or add sound without any difficulties, which is a rather important factor in promoting their company. Among the advantages of the OpenShot video editor is a preview of the finished video and the ability to make changes already at the final stage of saving.
Movavi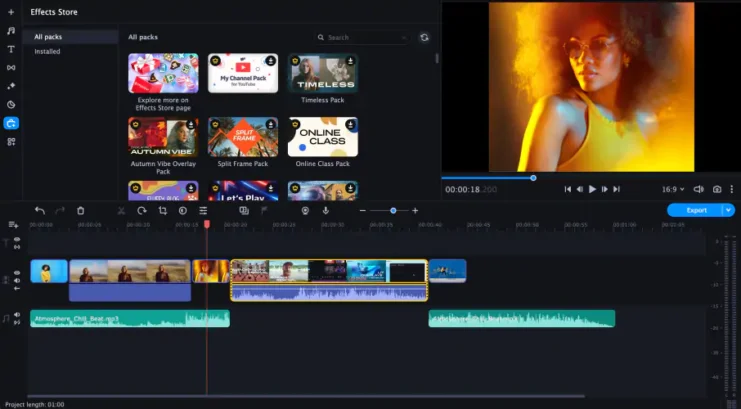 This editor is the best mp4 joiner for free, which is popular due to the huge number of tools that make videos successful. The software has a simple and intuitive interface that even a beginner can figure out. In addition, many effects help create a vivid and exciting video. At the moment, a huge number of companies use Movavi and reach great heights and popularity among new customers.
Conclusion
In today's world, video editing plays an important role in gaining success and recognition from clients. Many aspiring entrepreneurs have long created their own YouTube channel, where they regularly publish videos that talk about the benefits of their products. If you decide to promote your brand with breathtaking movies, look to choose quality editing software that will allow you to create a masterpiece. We have listed the top 5 video editors that help you create successful videos for the YouTube platform and attract the attention of new customers who will stay with you for a long time.