Bonus bets or free plays, as many long-term sports bettors will attest, are an opportunity to increase bankrolls as well as a license to go all-in. Sports betting nirvana is when you can transform a free shot into substantial money after placing a wager using the sportsbook's funds.
What distinguishes a bonus wager from a standard sports wager? A bonus bet is typically given to the bettor by the sportsbook as an incentive for signing up, which is usually a no-deposit bonus by which online operators at the site stand out, making a deposit, or as an incentive for placing a certain sort of wager. In contrast to regular bets, the payout on a bonus wager only includes the winnings. The original stake is not included. Other restrictions may apply to bonus bets, at the sportsbook's discretion.
The Knowledge Required to Use Bonus Bets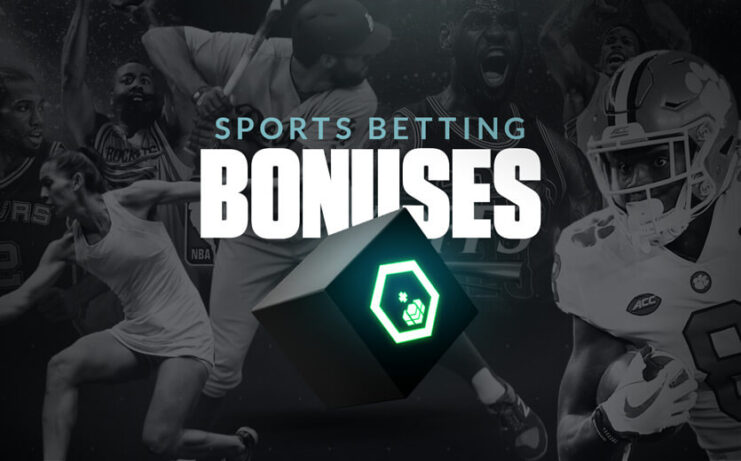 The bottom line about utilizing a bonus bet is that, even if the bet wins, you, the bettor, will not get your stake back. You merely get the wager's winnings. The most important reason for choosing to use the bonus bet a certain way or not at all is due to that one bit of information.
It makes sense that sportsbooks want things this way. The stake should not be returned to you. That would definitely go against the wager's spirit. The emphasis truly is on you taking a chance, having some fun, trusting your judgment, and seeing if you cannot convert that free money into actual cash, assuming it was given to you via a bonus for making a deposit or a promotion. When you have a no-deposit bonus in front of you, that is usually just an "invitation" from a bookie to join them. To turn the bonus money into real money, all you would need to do is place a wager upon a -10000 (1.01) favorite if you were to win the amount you staked back on the bonus bet. No bookmaker would be prepared to take such a chance since, even if the bet lost, they would still lose money.
The second crucial issue is that gains from bonus bets typically cannot be withdrawn right away. They are typically dependent on turnover conditions, which means that while waiting for them to become available, a new wager may need to be placed at (for instance) odds larger than -200 (1.50).
Bonus bets are fantastic, but taking full use of them is trickier than it first appears. What are the most effective means of making money at bookmakers, then?
The Best Methods for Making Bonus Bets Payoff
Long Odds Regularly
Targeting higher odds is not merely advised, but is absolutely necessary because a bettor will not get their stake recovered in the payoff on a bonus bet. Math is actually quite simple. The overall payoff is less affected by the non-return of the stake the longer the odds. For instance, a bonus bet of $20 made on a favorite at -200 will result in a total payoff of just $10.
Example: $10 Actual Payout = $30 Payout – $20 Bonus Bet Stake.
A startling 66% reduction in compensation as a result of the no-bet return.
On the other hand, if a $20 bonus bet placed on the underdog at +400 was successful, the payout would be $80 and the relative impact of the non-stake return would be somewhat reduced.
Example: $100 Payout minus $20 Bonus Bet Stake equals $80 Actual Payout.
20% less money received would be considerably more acceptable.
Bettors would be smart to potentially simply bank some profit, such as the $10 in the initial scenario, and move on because underdogs are less likely to win. The expense of opportunity is the issue with this notion. If the value-finding methods are applied when the bonus bet is placed, it makes a great deal more sense for the punter to speculate on a thoroughly examined underdog without needing to put actual money at risk.
With a bonus bet, you can aim for higher odds without taking a chance. Take a chance and gamble a little!
Parlays
Given that a gambler is better off looking for longer odds when placing their bonus bet, creating a well-thought-out parlay bet is the best method to amass some juicy numbers. The odds are overwhelmingly in the bookmaker the more legs you add with these kinds of bets, so it is advised to avoid parlaying a series of total or point spread bets.
Parlays beg to be utilized with bonus bets. They also add fun and satisfy the parlay hunger that the majority of bettors appear to have in addition to earning healthy odds. It is free play, so gather some appealing underdogs, consider a range of sports, and perhaps spread it over a weekend. However, make it a parlay that injects some excitement into your betting week.
Markets on Both Sides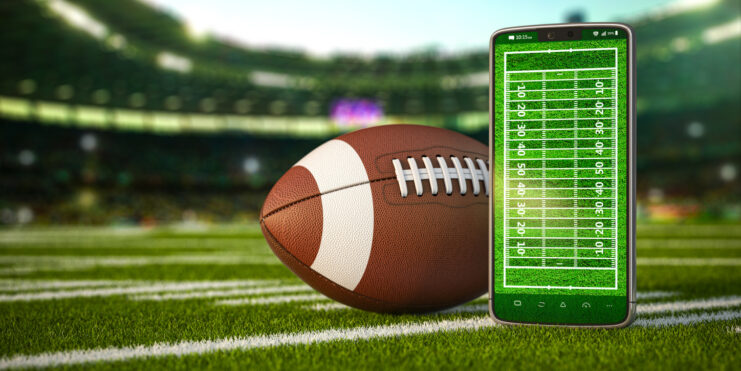 Both sides-of-a-market approach entails using a bonus bet to gamble against oneself by selecting the outcome that is opposite to the one that has already received a wager. This approach effectively ensures financial success. An NFL bettor, using their own money, might choose to back the Tennessee Titans at -2.5 in a game. As the game draws near, they use a bonus wager of comparable magnitude to their initial wager to support the Titans' rival at +2.5. In this manner, some of the money will be repaid regardless of the result.
This approach has several significant flaws. The first one is the chance lost to use the bonus wager to successfully target a market with substantially longer odds. The type of play that a sportsbook likes bettors to adopt is both sides-of-a-market strategy, which is too conservative.
The second negative aspect is that it calls into doubt the bettor's faith in their first wager. Why did they put the original wager in the first place if they are truly lacking the conviction to make use of the bonus bet to place a wager against themselves? It would actually make more sense for a bettor to use the bonus bet to enhance their risk to the bet rather than play against it if they are confident in their wager.
This approach may work for certain bettors despite its obvious limitations, and it is undoubtedly a way to assure some winnings.
The Free Hedge
Hedge betting is undoubtedly an art that requires talent. Using bonus wagers for backing the hedge is one technique to hone that expertise while minimizing the impact on the bankroll. The bonus bet hedge is used if you are dealing with a parlay or futures that has placed itself so that the present odds are much lower than the starting odds. As opposed to how a hedge usually works, the bonus bet hedge enables you to lock in profits without having to raise your actual bankroll risk.
It is crucial to keep in mind that only a handful of sportsbooks will permit the use of a bonus bet or free play for in-play betting. That obviates some incentive bet hedge chances, it is obvious.
What Characterizes a Solid Bonus Bet?
An offer for a bonus bet in which the first wager did not have to lose in order to be eligible for the bonus
When sportsbooks provide promos whereby the bet stake gets refunded as a bonus wager if any component of the bet loses, such as one leg of a three-leg parlay, the first bet you made must have truly lost in order to qualify for the bonus bet. This is not the desired result. Winning the wager would have been the best outcome for a bettor. The bonus wager serves just as insurance. In other words, it offers the gambler a chance to recover their initial lost stake (plus possibly some additional funds) through a bonus wager.
The finest bonus bet promos are those in which the bonus is still available even if the initial wager succeeds. The occasional double your wins in bonus bets promotions that certain bookies conduct are an illustration of this. Do not hesitate to take advantage of this sort of promotion if you see it!
Possibility of dividing bonus bet sum into smaller bets
Some sportsbooks let punters divide a bonus bet total into many smaller bets. This choice is effective because it enables the bettor to search for long odds while dividing the risk over several bets. This wonderful feature shouldn't be taken for granted.
You are probably on to a winner if your sportsbook permits you to split bonuses.
Long-period horizon for expiration
The majority of bonus bets have an expiration date. Any bonus wager with a lengthy time range on its expiration date is a solid wager. This is essential because it enables the bettor to wait patiently for a suitable wager to use the bonus on. Sometimes, it takes a few weeks before the ideal "spot" materializes.
When a sports bettor finds a winning wager only to discover the bonus has expired, there are not many situations that are more upsetting.
There are no additional requirements
A restriction on the bonus bet's circumstances is another essential component. When a bettor is eligible for a bonus bet merely to discover that there are restrictions on what sports and markets they can utilize the bonus on, it is irritating and extremely inconvenient.
A crucial component of a successful bonus bet and a crucial component of assisting the bettor make money is a bonus bet that is free of these restrictions and allows for imaginative betting.
The mainstream promotional market is the eligible market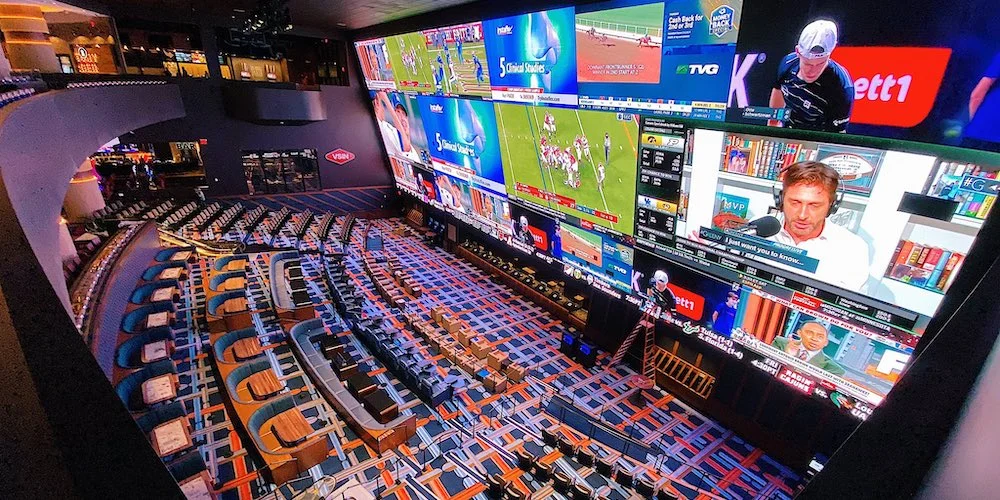 When the qualifying market falls under a popular betting category, such as moneyline, points spread, etc., it is another sign of a successful bonus bet. Sportsbooks frequently employ promos to get punters to wager on markets that are more favorable to the books. Even though these are interesting, proceed with caution. Consider the reason why the bookie wants you to wager on that market so much.
Make every effort to guarantee you qualify if a bonus bet promotion is linked with a market you were going to be playing anyhow.
Now the Game(s) Starts!
Sports gamblers' best buddies are bonus wagers. A chance to take a "free hit" and not leave anything on the table. Follow the promos and keep earning bonuses. Making smart use of your bonuses could mean the difference between long-term success and failure.